2017-10-25
|
作者: Amy Lin, CSRone / Translated by Jose Salazar, CSRone
True CSR Storytelling Always Effective and Eye-Catching
The story in a nutshell: Humanity has always been curious about eye-catching objects or events. "Who did it?", "How did they do it?" "Why did they do it" are all common questions people ask when trying to understand the story behind objects or events. By understanding these stories people have been able to perceive and relate to the true value of an object or event.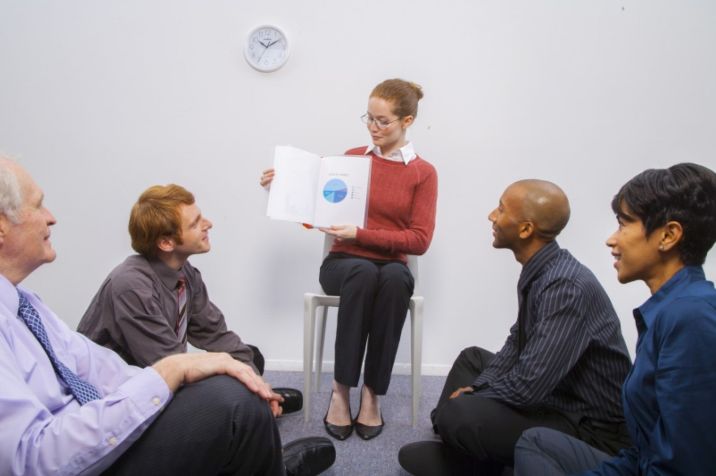 Famous British author and espionage novelist Joho le Carre once said: "The cat sat on the mat is not a story. The cat sat on the dog's mat is a story."
People like to listen to stories.
The meaning of a story
'Significant Objects', a literary and anthropological experiment devised by American authors Joshua Glenn and Rob Walker, demonstrated that the effect of narrative on any given object's subjective value can be measured objectively. The project auctioned off second hand objects that were found in garages and recycle bins. Glenn and Walker collected all manner of insignificant objects, they paid no more than NTD $45 ($1.5 USD) or so a piece, and then asked several writers to create short stories around the objects. As a result, the objects bought for NTD $4,000 ($130 USD) were sold for nearly NTD $120,000 ($4,000 USD) in total.
What kind of objects were the second hand objects sold is not important. What is important is the story around them and their presentation. Humans have a curious and empathic nature, we want to know the place where the objects were made, how were they made, and who made them. Therefore stories are able to influence people's understanding and perception of an object, as well as an object's assigned value by people.
If businesses want to share their CSR philosophy or encourage their stakeholders to collaborate in carrying out CSR initiatives more effectively, then telling a real and compelling story is one of the best approaches. But of course, before telling a story, it is necessary that businesses understand well 'what is a good story' and 'how to tell a good story', only then they can turn a story into a compelling and real story.
One of Taiwan's three largest financial holdings corporations, Cathay Financial Holdings (國泰金控) previously released two documentary films based on real stories with the hope they can serve to highlight happiness in Taiwan. The films "Little Drummer (小小鼓手)" and "The Parade of Shezidao Kids (社子島少年行)" were released in 2015 and 2017, respectively.
"Little Drummer" tells the story of a little drummer who is blind. When JueYun Lü (呂岳駿) was born, a brain tumor pressing his optic nerves made him lose eyesight on both of his eyes. While JueYun's parents were busy working, his grandfather took care of all aspects of his everyday life. The story about the grandfather-grandchild relation is deeply touching. At the age of 8, JueYun entered 'Taichung School for the Visually Impaired (台中啟明學校)'. Although he was unable to see, his biggest dream was to become a famous drummer.
In order to help JueYun fulfill his dream, Weiwei (緯緯), the drummer of local band 'Quaterback (四分衛)' gave JueYun one-on-one lessons. JueYun in his well familiar position with the musical instrument, learned slowly and bit by bit how to hold the drum sticks, the beats, the strikes, the tone, and the rhythm. The learning process was difficult and exhausting, and there was a moment the 'little drummer' wanted to give up, however with the love and support from his dear grandpa, JueYun endured the difficulties and persisted on his dream.
Finally, after thirty three days of intense practice JueYun mastered the song "Bo-Dow Manbo(寶島曼波)". Moreover on 17 June he and the band 'Quaterback' went on stage to launch his first concert in life. The little's drummer spirit and best efforts helped him to overcome all the adversity and touched countless of hearts from the audience. Since the film was broadcasted for the first time, two years ago, the film has been viewed over 1,950,000 times.

Source: https://www.facebook.com/WannaBeSeen/
The short-film "The Parade of Shezidao Kids" tells the tale of expanding help from one person to the entire Shezidao community. The short-film describes and roleplays the story of Shezidao (社子島), a community in Taipei City where the collected trash and recycled resources are piled up, and the predicaments its residents and teenagers face in their decaying community. A passionate engraving-artist called Zaizai(仔仔) guided four teenagers who loved to rebuild old and damaged bicycles. The group's desire was to transform the recycled materials that can be found in the island into an awesome car they could drive around the island, so that all the people in Taiwan could see the expressions of feelings in the Shezidao's community.
The short-films of Cathay Financial's 'Happiness Mission Program' tell a real story of real people, depicting real scenes and real feelings. During the filming the film crew, the sponsors and other parties involved faced countless challenges. In the 280 days of filming Zaizai and film crew confronted with all kinds of difficulties, such as members' drop-out, lacking of optimism, and other community issues. In the end, main chatacter YangYang (陽陽) was deeply moved by Zaizai and resumed the project to show the world the first 'Remodeled hermit car'.
When Zaizai and YangYang rode the car officially in Taipei, Taichung and Meinung town in Kaohsiung as part of the parade, everybody that saw this unusual remodeled car was extremely amazed and smiled at them. Upon learning of the back-story of the 'remodeled hermit car', people showed their admiration and acclaimed the spirit of the Shezidao's community.
Finally, on the day that the 'remodeled hermit car' returned to the Shezidao's community, despite the heavy-rain and cold-weather conditions the elders and locals were waiting eagerly for their return and welcomed them with their eyes full of tears. Between the hugs and claps the teenagers of Shezidao's community demonstrated to the elders that the peripherial area of Taipei city can also become the center of the city. And that one life can change other people's lives. Since the film was broadcasted on 17 May, 2017, it has been viewed over 490,000 times.
Source: https://www.facebook.com/1638936159755124/photos/a.1641444566170950.1073741826.1638936159755124/1811689932479745/?type=1&theater
In addition, under Cathay Financial's CSR philosophy "Give a man a fish, and you feed him for a day. Teach a man to fish, and you feed him for a lifetime", also built a public welfare platform known as "ShoJio" (Taiwanese for 相 揪 means "come and do it together" ). This platform was made to support the work of social enterprises and public welfare organizations, as well as establishing partnerships initiatives. Cathay Financial provides support such as: encouraging Cathay Financial employees to try the products or services, providing know-how knowledge in financial, marketing, human resource management, and services, as well as inviting Cathay Financial customers and supply chain to join this work. Cathay Financial hopes that by leveraging business resources, and building relations between social enterprises and public welfare organizations, the benefits of ShoJio can be displayed.
For more information please visit: https://www.shojio.org.tw/About/index.aspx
It could be expected that if in the following years after the implementation of the 'Shojio Project' there are successful cases, then those cases will become very good "CSR stories". Moreover, those real stories are the ones that absolutely can inspire people and bring positive energy to the society. Or even if the cases are not successful, they can also achieve a similar inspiring purpose by serving as a reference story.
CSR is originally full of inspirational connotations and thoughts. If a businesses can successfully combine a "ture story" with "real personalities" then it can present its CSR efforts in a creative, clear and deep manner, and ultimately display its CSR genuine value and care for the people.
Related website: http://significantobjects.com/about/