2020-10-23
|
作者:Authors: José Miguel Salazar, Chien-Yu (Richard) Chen and Shang-chu (Tracy) Ni, CSRone
Climate disclosures in Taiwan: A tale of two driving forces
Sustainability continues to get momentum in 2020; however, compared to other large economies, less is heard overseas of Taiwan's management and performance on ESG and climate disclosures. The acceleration of disclosures in Taiwan is mainly driven by two drivers: risks and opportunities. Sustainability reporting in Taiwan is widely required across different sectors, and a new set of regulations is expected to keep increasing the amount of reporting organizations. Moreover, companies are being pushed by a changing climate to change their business practices and provide innovative solutions across their operations and value chain to keep in line with market demands. In this article, CSRone assesses the state of climate disclosures in Taiwan, and discusses how these two driving forces are influencing Taiwanese companies.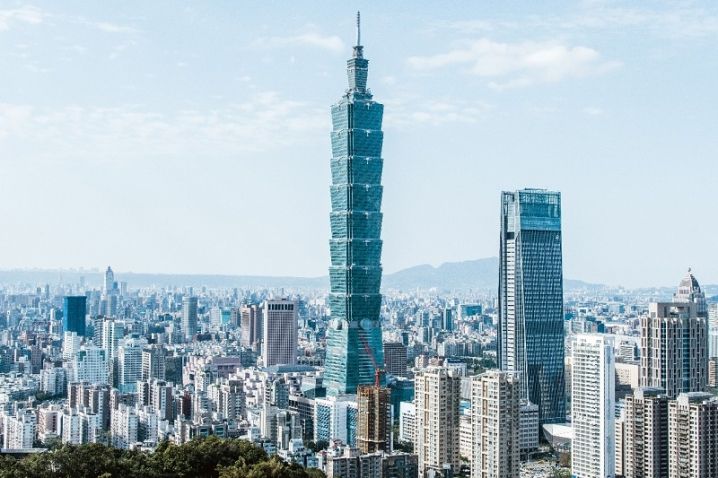 When international observers think of Taiwan a few things come to mind: its complex cross-strait relations with China, its export-driven economy, its key role in the global supply chain network and, in recent times, its successful COVID-19 response. What has been underreported is the rapid development and integration of ESG topics, particularly climate-related risks, in the Taiwanese national agenda, as well as in the reporting cycles and product portfolios from its corporations.
Here are a few numbers to showcase Taiwan's recent performance:
It has one of the highest recycling rates in the world (55% )1.
It is one of the top five countries where a majority of its largest 100 companies report on sustainability (including the acknowledgment of climate risks)2.
It is the country with the most component companies in the DJSI Emerging Market Index (23 companies)3.
Over half of its companies (about 58%)4 have their board of directors or Chairman as the highest governance body overseeing ESG-related issues.
Nonetheless, it is noteworthy that about a decade ago most of these indicators did not even reach half of their current numbers, so how and why did Taiwanese companies start to integrate sustainability so fast? This story has emerged out of a convergence of both regulatory and market mega forces.
Climate risks are on everyone's radars
The impacts of climate change have been very well documented in the last few decades, during which Taiwan has faced a steady increase of:
Warmer temperatures and sea levels
Sea levels in Taiwan are rising at a higher rate than the rest of the world; and the average temperature in Taiwan has risen by over 1.4°C — a 0.4°C more compared to the global average of over 1°C —, moreover the increase in Taipei is considered as high as 1.7°C due to urbanization, this has led some scholars to propose that Taiwan should consider relocating its capital due to climate-related risks.5
Extreme weather events
According to the NGO Germanwatch's Global Climate Risk Index, in the period of 1996 to 2015 Taiwan's total losses per unit of GDP averaged a 0.1415% of GDP (an equivalent of average annual losses of 966.762 US$ millions (PPP)).6
According to the survey Taiwan Institute for Sustainable Energy conducted, over 90% of the population in Taiwan believe that climate change is happening while more than 85% concerned about climate change issue. Besides the public expectation about renewable energy development, approximately half of the population support solar power and the other half support offshore wind power. The public and private sectors in Taiwan has been actively responding the worldwide trend towards climate change, this include partnership in renewable energy development and dedication towards carbon emission reduction.
"This high-level exposure of Taiwan to climate-related risks and the increased level of awareness towards these risks among different economic actors is one of the main reasons why Taiwan has developed its own plan to reduce its environmental impacts in line with international targets, even if Taiwan is not a member of the United Nations Framework Convention on Climate Change (UNFCCC) and is not a Paris Agreement signatory. "
– Dr. Eugene Chien, Chairman of Taiwan Institute for Sustainable Energy
The climate stick: Emerging reporting requirements
For years the Financial Supervisory Commission (FSC) encouraged all publicly listed companies to refer to international sustainability reporting standards and disclose information regarding ESG, including climate-risks, performance, and management practices. Yet by 2013, there were less than a 100 reporting companies or so, thus, to strengthen corporate governance and stewardship practices to meet international standards, the FSC announced a five-year 'Blueprint for Enhancing Corporate Governance (2013-2018)'.
As part of the Blueprint requirements, those listed companies in specific industries, such as food processing, chemical, and financial services, and those whose paid-in capital is above NT$10 billion (later amended to NT$5 billion) would be effectively required to publish standalone sustainability reports. By 2018 there were already 515 reporting companies—an increase of 573% compared to 2013 when the Blueprint was introduced—with the numbers steadily increasing as companies expect the regulation might expand its scope in the near-term future.

Figure 1: Number of sustainability reports published in Taiwan by year
Source: CSRone – Taiwan and APAC Sustainability Report Analysis
In general terms, additional reporting requirements tend to be perceived by some as additional compliance costs, however, in the observation of CSRone, a sustainability intelligence unit based in Taipei, there have been two important outcomes in Taiwan from mandatory reporting:
Firstly, through the process of compiling a sustainability report companies are driven to pay more attention to their exposure to certain risks that were not originally included in risk portfolios.
Secondly, greater transparency leads to greater scrutiny from external stakeholders and benchmarking against peers, and thus companies are incentivized to take more climate actions to remain competitive.
An interesting development has been the rapid acceleration of climate-related disclosures among Taiwanese companies. In less than three years the percentage of companies identifying climate change as a business risk and disclosing relevant policies has increased from 27.18% to 47.84% the former, and from 39.61% to 60.07% the latter. Moreover, roughly a third of the companies are increasingly linking their climate disclosure efforts with the SDG 13: Climate Action. On a separate note, although it is still a minority from the total, companies are increasingly disclosing information about how their products and services can provide climate solutions. Three years ago, there were less than one tenth of companies claiming information about green solutions, compared to a quarter of companies nowadays.

Figure 2: The rise of Taiwanese climate-disclosures
Source: CSRone – Taiwan and APAC Sustainability Report Analysis
Note: This figure reflects the percentage of total reporting companies disclosing related information. (N= 515 reporting companies in 2017, 528 reporting companies in 2018, 556 reporting companies in 2019)
"Every year we analyze the performance and strategies of Taiwanese corporations on climate action, in the last year we saw an uptake of TCFD reporting. As of September 2020, there are 31 Taiwanese corporations officially supporting the TCFD recommendations and we expect this number to increase significantly in the future in light of the new regulations by the FSC."
– Gennie Yen, Founder & CEO, CSRone
As reporting efforts in Taiwan have drastically increased in terms of numbers, what follows naturally is a push from regulatory bodies to drive improvements in terms of reporting quality. Hence, in a renewed set of efforts to accelerate better ESG risk management practices and to advocate greater emphasis on climate risks, the Taiwan Stock Exchange (TWSE) in January this year, amended its rules to require companies to refer to the TCFD recommendations and provide disclosures regarding the climate risk management process, including the identification, assessment, management, and its targets.7* As well as the FSC officially announced in late August this year, that in the new version of its Blueprint for Enhancing Corporate Governance will extend the scope of regulation to include companies whose paid-in capital is above NT$2 billion pushing forward more reporting efforts.9
*: As of the date of this publication there are currently 31 Taiwanese companies officially supporting the TCFD recommendations10 and the number keeps growing.
The climate carrot: circularity in markets demand more solutions along the value chain
The circular economy has emerged as a very promising model to transform our economy from a linear "take-make-dispose" approach to production and consumption, towards a new approach where there is elimination of waste and the continual safe use of natural resources that can help the world adapt to a new climate economy, as well as to unlock up to $4.5 trillion in economic benefits by 2030.10 Along with such strong opportunities and incentives, global multinational firms are looking at the circular economy models as a viable alternative to reduce operational costs and mitigate the risks of resources scarcity and supply chain disruptions,
Furthermore, companies are making ambitious commitments, such as going 100% renewable and 100% circular by joining initiatives such as RE100 and CE100 to drive market changes. This development is of particular interest to Taiwanese companies, as many acts as the OEM / ODM manufacturers for some of the largest global brands that are pursuing these efforts. Therefore, embedding circularity in business is increasingly becoming an important factor for companies to retain or attract new corporate clients.
A notable example is the case of Apple Inc, which Taiwan's manufacturers dominate in its supply chain. In May 2012 Apple Inc. made a commitment to run its direct operations with 100% renewables, and achieved this target in January 2018; this year, in July, Apple extended its commitment and bring their entire supply chain to become carbon neutral by 2030.11 Moreover, in 2017 Apple made another bold-commitment to operate on a closed-loop supply chain.12 Since Taiwan's companies are at the core of Apple's supply chain and its products, hence for Apple achieving these commitments will depend on the ability of Taiwanese companies to make the transition. The case of Apple is not isolated, as many other global companies in different industries are also aiming for similar goals, thus unprecedented levels of collaboration and innovation will be required across different industries..
Based on the climate-disclosures from companies, data would suggest that Taiwanese companies are starting to acknowledge climate change as a financial risk and are working to provide innovative business solutions in the form of products and services. However, detailed analysis conducted by CSRone also indicates that these efforts are particularly concentrated in stages such as the packaging (63.3% of companies disclosing on green efforts), procurement(54.1%), transportation (52.9%) and marketing (50.2%) of products, but there is lower concentration of efforts in terms of the design (27%), after-sales service (25.2%) and re-collection of products (9.7%). Out of these, the design and the re-collection of products, the first and last stages in the value chain, are of great importance, as once a product has been designed it's hard to reverse, or if a product is not effectively collected after it's life cycle has passed, then it becomes wasted material and consequently will miss the circular economy opportunity.

Figure 3: Percentage of companies focusing efforts to make their value chains greener (by stage)
Source: CSRone – Taiwan and APAC Sustainability Report Analysis
Despite the fact that on average, companies could benefit from more ambition and action, some Taiwanese companies are demonstrating strong leadership in this transformation, a noteworthy example is TSMC, the largest semiconductor company in the world by market capitalization. In 2020, TSMC and Ørsted A/S, the largest offshore wind developer, signed a 20-year corporate power purchase agreement (CPPA), on which TSMC will offtake the full production from Ørsted's 920MW Greater Changhua 2b & 4 offshore wind farm, making it the largest-ever contract of its kind in the world. Moreover, after this announcement, TSMC also joined the RE100 initiative sending a strong message to their stakeholders and peers about their strong commitments towards green manufacturing and sustainable operations.13
These kind of corporate actions, not only demonstrate how companies can respond to customer's requirements (Apple pledge to integrate sustainability along its value chain), but also shows that Taiwanese businesses are capable of assuming industry leadership, put pressure on peers, and collaboration with different stakeholder groups to carry-out wider societal and environmental responsibilities.
Disclosures are essential, but more ambition and collaboration are required
Several regulatory and market mega forces are moving rapidly, and leading companies are undertaking strategies and actions to hedge against climate risks and to grasp new opportunities. It is essential that companies, particularly in the manufacturing sector, invest more attention and efforts in the upstream and downstream stages of the value chain. Although implementing these efforts won't come without challenges and will require unprecedented levels of innovation and new models of collaboration, including with unconventional stakeholders, there are strong market incentives, and from the environmental constraints standpoint a transition to a circular and low-carbon economy is imperative.
Despite increased awareness of climate-related risks, companies in Taiwan have yet to put in place comprehensive initiatives and management systems, including setting the appropriate climate governance to ensure that risks and opportunities are appropriately addressed, that strategies are prepared and executed based on different scenarios and that science-based solutions are set and implemented. However, if the story of mandatory disclosures in Taiwan tell us something, is that requiring companies to incorporate new reporting systems and to strengthen transparency efforts has the potential to drive sustainable outcomes and innovation.
References
1. Taiwan Environmental Protection Agency - Statistics of garbage removal over the years
2. KPMG – Survey of CR Reporting 2017
3. RobecoSAM (S&P Global) - Dow Jones Sustainability Indices Review Results 2019
4. CSRone – Taiwan and APAC Sustainability Report Analysis
5. Radio Taiwan International – Extremely hot climate prones Taiwan to flooding
6. Germanwatch e.V. – Global Climate Risk Index 2017
7. Taiwan Stock Exchange Corporation - Enhance ESG risk management and advocate emphasis on climate risks
8. CSRone - Blueprint for Enhancing Corporate Governance 3.0 Is on its Way
9. Accenture – Waste to Wealth: The Circular Economy Advantage
10. TCFD Supporters
11. Apple - Apple commits to be 100 percent carbon neutral for its supply chain and products by 2030
12. Apple – Environmental Responsibility Report 2017
13. Ørsted and TSMC sign the world's largest renewables corporate power purchase agreement
14. TSMC - TSMC Becomes the World's First Semiconductor Company to Join RE100, Committed to 100% Renewable Energy Usage