活動時間:
2022-06-17
~
2022-06-17
International CSR & Sustainability Summit 2022
Join this year's ICS summit and discuss your ideas with other excellent sustainable practitioners. For CSRone's members, we provide an exclusive 20% discount on the tickets. Seize the chance now!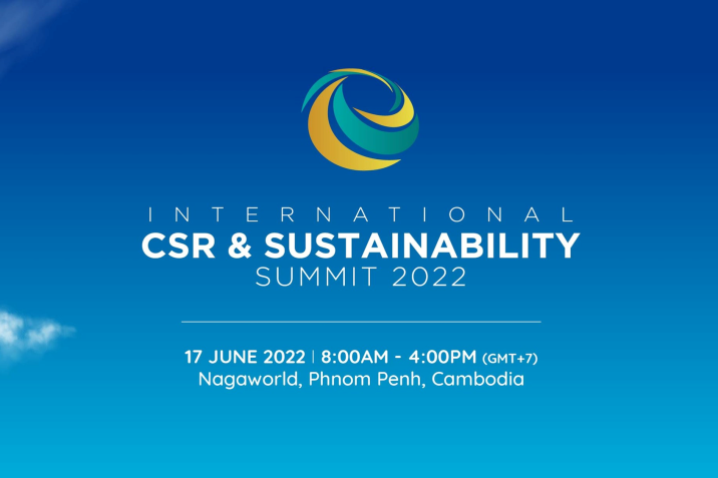 Event Description
International CSR & Sustainability Summit is coming soon! For CSRone's members, we provide an exclusive 20% discount on the tickets. Seize the opportunity now and register for the summit!
Since the launch of the Race to Zero campaign, the world has been journeying towards Zero in a race to halve global emissions by 2030.
At this year's ICS summit, we not only refer to limiting global temperature to 1.5°C, but wastes, packaging, and inequality are just as worthy of our attention and have equal significance on the sustainability equation. While pledging to achieve carbon net-zero by 2050 is a worthy goal, what this does, however, is zoning in on just one single element of the whole sustainability equation.

The theme, "The ZERO Shift", applies the net-zero approach to all aspects of sustainability, that means, to the entirety of the sustainability equation, giving equal weight to zero emissions, zero waste, and zero inequality. Through working together, we can help protect the future of the next generations to come and the way we change for good.
Agenda
| | |
| --- | --- |
| 時間 | 峰會內容 |
| 8:00 AM | REGISTRATION |
| 9:30 AM | WELCOME ADDRESS & INTRODUCTION |
| 9:30 AM-10:00 AM | LEADERSHIP KEYNOTE |
| 10:00 AM-10:30 AM | BIODIVERSITY KEYNOTE |
| 10:30 AM | NETWORKING BREAK |
| 10:45 AM-11:45 AM | DISCLOSURE & REPORTING FIRESIDE CHAT |
| 11:45 AM-12:15 PM | SOCIAL PURPOSE KEYNOTE |
| 12:15 PM-12:45 PM | CARBON MARKETS KEYNOTE |
| 12.45 PM | NETWORKING LUNCH |
| 2:00 PM-2:30 PM | INNOVATION KEYNOTE |
| 2:30 PM-3:00 PM | SUSTAINABLE FINANCE KEYNOTE |
| 3:00 PM-4:00 PM | FIRESIDE CHAT ON PARTNERSHIPS |
| 4:00 PM | CLOSING |
Event Information
Date: 21 July 2022 8:00 AM – 4:00 PM(GMT+7)
Location: Online
Contact: marketing@enterpriseasia.org

---
About Enterprise Asia
Enterprise Asia is a leading non-governmental organisation in pursuit of creating an Asia that is rich in entrepreneurship as an engine towards sustainable and progressive economic and social development within a world of economic equality. Its two pillars of existence are investment in people and responsible entrepreneurship. Enterprise Asia works with governments, NGOs and other organisations to promote competitiveness and entrepreneurial development, in uplifting the economic status of people across Asia and in ensuring a legacy of hope, innovation and courage for the future generation.